MWare
MWare, Inc. is a software consultancy based in New England that has been developing, supporting and extending applications and integrated solutions since 1998. Our core competencies include application design, architecture, development, testing and deployment of modern, progressive web applications while maintaining and exploiting essential links to legacy systems.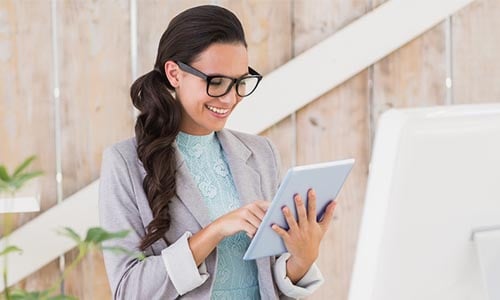 We Build Apps People Love
With decades of experience to draw on, MWare helps forward-looking organizations design, develop and evolve highly usable technology-driven applications. Our pros have vast software engineering and design experience, excellent communications skills, and expertise in critical disciplines from cybersecurity to mobile and cloud-native development. With MWare by your side, you can feel confident your project will result in a distinctive application built to perform and engineered for ease of maintenance and support.
How We Work
We ideate (brainstorm, flesh out) the proposed system or application with you to determine your needs, wants and desires of the system. This includes discovery and is usually during our first meetings.
We scope the range of the system from initial release to future areas of the problem space. A scope document isn't set in stone but it helps us all be aware of how much effort we are committing to and helps fight inadvertent "scope creep".
We design the system based on your needs and our projection of how to best build a robust and extensible solution. This is presented to you, often including a proof-of-concept app and the design may be revised based on your feedback.
We plan the project in collaboration with you, combining the design with cost and time estimates that detail our strategy for delivering your application on time and on budget.
We develop the application with built-in test cases (unit tests) and continuous integration which allows for frequent testing and demonstration of the system and ongoing progress on the development plan. Technical documentation and a QA plan are products of the development phase as well.
We test early and often as development is underway. Based on the application, there are integrated tests, to test the application from soup to nuts, and performance tests, to stress the system and ensure it will not result in unacceptable delays for users or other, integrated systems. Tests are formalized to serve as long-term documentation to enable regression testing when and as needed.
We deliver the system according to plans that make sense in your organization. Pilot or phased releases, shadow processing with concurrent operation of new and replaced systems and geographically-distributed releases are all options for making deployments safe, manageable and successful.
Direct Client Engagement and Teaming with Agencies
MWare's consulting engineers are experienced with many different modes of participating in software development projects. We have worked for years directly with stakeholders providing soup-to-nuts services with small teams made up of our clients' staff. In other engagements, we have worked with larger development teams to deliver value by playing contributing roles in successful deployments of major systems. Our job in either case is to make sure your project is a success!